Management board
Lebenshilfe für Menschen mit geistiger Behinderung gGmbH
Management board
Lebenshilfe für Menschen mit geistiger Behinderung gGmbH
photo: Lebenshilfe/David Maurer
Management board
Lebenshilfe für Menschen mit geistiger Behinderung gGmbH
Christine Lenssen
General Manager
Contact:
Lebenshilfe für Menschen
mit geistiger Behinderung gGmbH
Büttnerstr. 8
30165 Hannover
Phone (0511) 9 35 90-14
Fax (0511) 9 35 90-27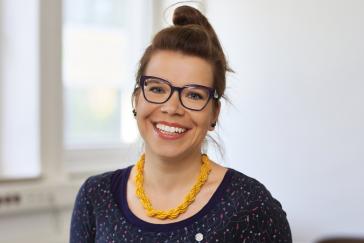 Dr. phil. Heike Lubitz
Educational director
Key areas of activity:
Coordination of the educational content and objectives at the Lebenshilfe Hannover
Contact person for leadership staff, teams, customers and relatives
Planning and supervision of inclusive projects

In my work, nothing happens without:
My laptop and a smile 😉

In my personal life, what drives me is:

Fitness and being outside,
Travelling and being active.