Hannover 96 Disability Football
Football teams of the Lebenshilfe Hannover in cooperation with Hannover 96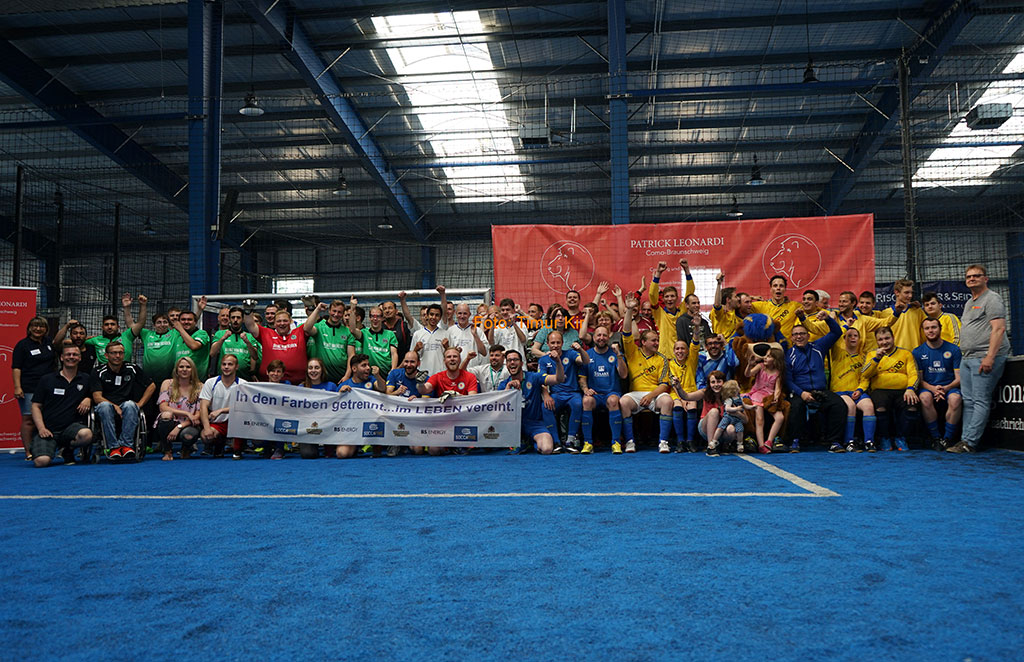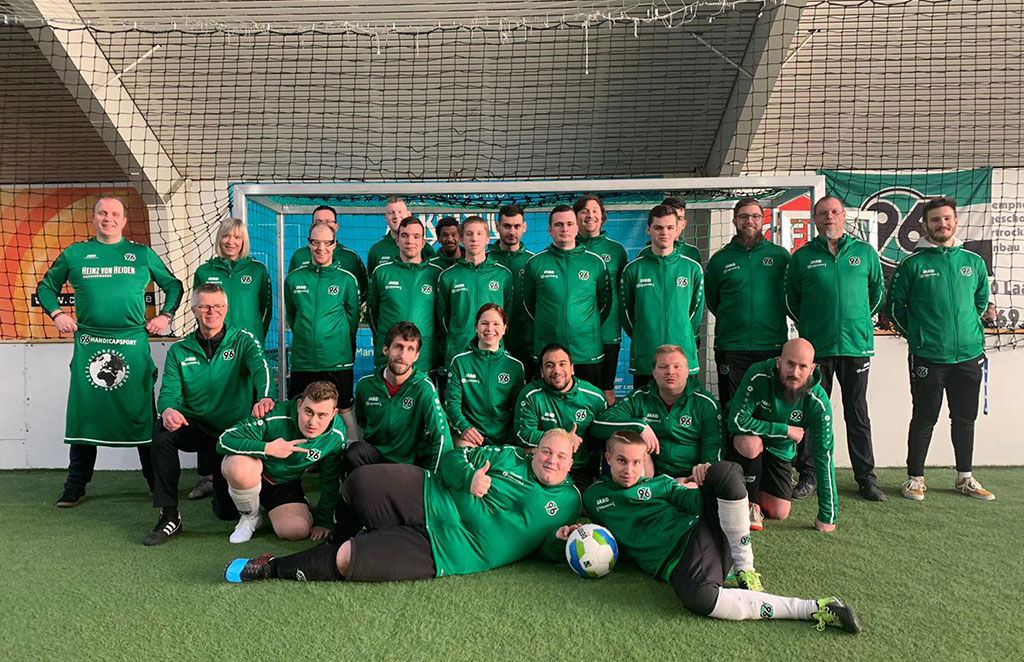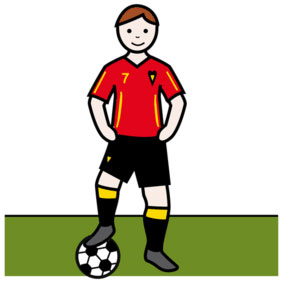 Hannover 96 Disability Football is
a football team.
The football team comprises only
people with intellectual disabilities
or people with learning disabilities or difficulties.
The members may also have
a physical disability.
The team is a cooperation between
Hannover 96 and the Lebenshilfe Hannover.
The team plays at national and international tournaments.
I want to join in!
Who can I speak to about it?
The contact person is
Holger Apitius.
This is his telephone number: 0511 44 33 89.
And this is his e-mail address:
holger.apitius@lebenshilfe-hannover.de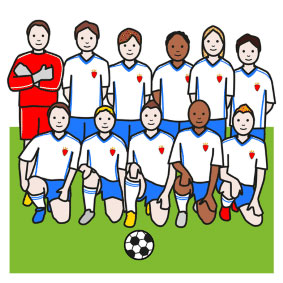 At the moment almost 50 people
play for Hannover 96 Disability Football.
We have 3 teams.
Consequently there is a fixture list.
The list provides the following information:
Whose turn is it?
Who is allowed to participate in which game?
The fixture list is drawn up by the trainers.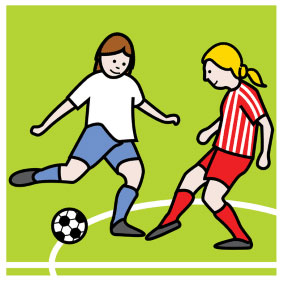 Men and women play together
in the team.
Here you can also say:
It is a mixed team.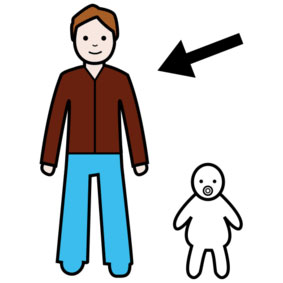 All players, male and female, are adults.
Players must be at least 18 years old to participate.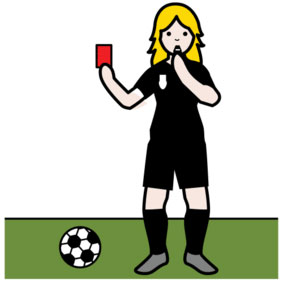 What are the rules?
The pitch is smaller.
The goals are also smaller.
This is called: a small pitch
2 teams always play against each other.
5 to 7 people play in each team.
Sometimes, the goalkeeper is not allowed to handle the ball
during a back pass.
He must kick it back to the players
immediately.
The matches are shorter.
One half lasts between 7 and 15 minutes.
That means: a long game may last 30 minutes.
Players may be substituted throughout the match.
Sometimes, the goalkeeper is not allowed
to kick over the half-way line.
Sometimes, the goalkeeper is allowed
to take a shot at goal from the half-way line.
The penalty shot
is taken from the 7 meter line.
Not from the 11-meter line.
Some matches are played in the hall.
Some matches are played outside
on the football pitch.
Outside, there are different rules from inside.
When does the training take place?
Training is always on a Friday.
It lasts from 5pm to 7 pm.
But: Due to Covid, there are different times
and rules for the training sessions.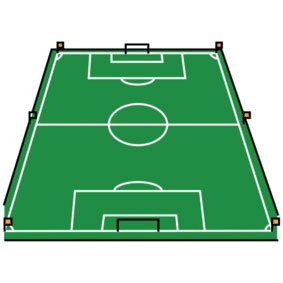 Where does the training take place?
The training is in Hannover Linden.
In summer it is on the sports field
belonging to the LSV Alexandria 1903 e.V. sports club.
In winter, the training is held in the soccer hall in Döhren.
What does the training cost?
If interested, you can come to a 'taster' training session 3 times.
This is free of charge.
You can try it.
Then, a decision has to be made:
do I want to become a member or not?
If yes:
A membership fee must then be paid.
This is currently 72 euros per year.